Packages

Talk to our experienced team about your function requirements and how we can plan the perfect personalised package just for you. Call us on 0800 66 2000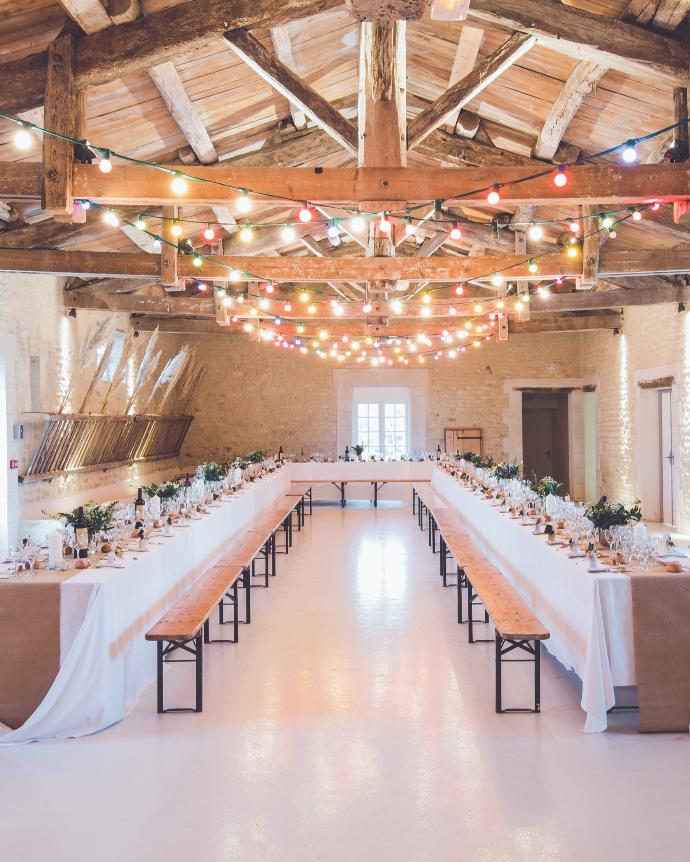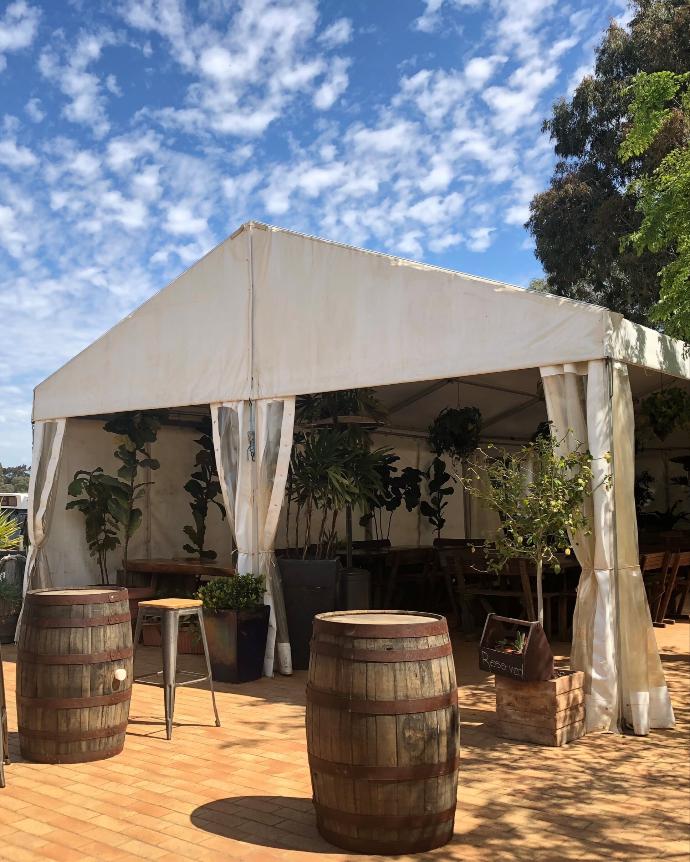 1. Select your branch
So that you get all the right equipment.
2. Let us know your party type & size
We have a lot of different products to suit any occasion and numbers.

3. Decide what you need for the party
You might need everything, or you might need things you didn't even know you needed.

4. Give us some of the details
Have an idea or a theme? Send it to us and we can help you make it happen.
5. Leave us your contact details
We will look through our system and get back to you with the best solution.
Warkworth Branch

"Jacquie was incredible to deal with. We rented some last minute furniture and linen for our wedding and Jacquie was always quick to reply, and we loved what the extra aesthetics did for our wedding".
Auckland East/South Branch

"I just wanted to say a massive thank you to Carlton Party Hire Pakuranga (East/South) for their help for my birthday party. The team went above and beyond to deliver an exceptional service, including a last minute fridge delivery on the day! Also - the guys who came to set up and dismantle the easy ups were so friendly and efficient. Will definitely be using your services again".
Auckland East/South Branch

"Could not fault Carlton Party Hire Auckland East. Great service, very professional. From taking the time to do an onsite measure (with some great advice) to set up and pack down - no problem at all. Super easy. Will be using next year for our Youth Fest. Thanks".
Hamilton Branch

"Professional about their products".
Auckland West Branch

"Your help and flexibility while we ordered more items was much appreciated. And your drop off and pick up team are awesome too. Great comms, super helpful and lovely".
Auckland West Branch

"I wanted to extend my gratitude for your invaluable support in providing the Marquee for the FIFA event. Your contribution played a significant role in making the event a success".
Auckland Central Branch

"I ordered some tables, chairs, table cloths and wedding arch for my wedding last month. Ra-ina was so amazing to deal with. An absolute legend! She was so fantastic, helpful and friendly and went above and beyond. Nothing was a problem. She made the whole process so easy. Will definitely order from them again!".
Auckland Central Branch

"Nothing but high praise for the team there at Carlton Party Hire Auckland Central. Phil the warehouse manager was more than accommodating and helped me unload a van full of gear, didn't need to lift a finger. The head guy in charge Stu was a straight forward and happy go lucky chap willing to sort out the knooks and crannys of my event. Right down to the cutlery and tables provided were clean and priced at a fair rate. The delivery to the house was also seamless left the gear right under the canopy neatly tucked away from street view. Awesome service great team and will be using in the future for events to come!".
Auckland Central Branch

"I want to compliment Ra-ina and staff for the superb service you gave my wife and I in our hiring of a marquee and chairs over the last weekend. Your staff came by on Saturday and helped erect the marquee as it was beyond us to know how and then today came and dismantled it. All promptly and without complaint. You were polite and very pleasant to deal with. It's the best service we have had from anyone in a long long time. Well done and thanks again".
Auckland West Branch

"Thanks so much. Appreciate your assistance with this. It was between yourselves and another party hire company in the same area. You were the most helpful".
Auckland Central Branch

"Great service, good pricing".
Auckland East/South Branch

"Thanks so much for the great service on Tuesday - I really appreciate you guys working with us to get those Chairs and Tables down to the airport for our event, especially when you have such a busy week".
Warkworth Branch

"Jacquie was so so helpful when I was deciding what to hire, she was super quick to respond which was so great with time pressures. Hiring was so easy, and Jacquie even facetimed me to show me the colouring of bench seats. Amazing customer service!".
Auckland East/South Branch

"Just wanted to say thanks for the awesome service. The tables and chairs were awesome and delivery service was wonderful. Will definitely use you again and recommend to others".
Auckland North Branch

"Organising a garden party for over a hundred people is stressful enough with the weather let alone all the other details you have to nail to make it great. Barn and her team at Carlton party hire Glenfield were out the gate helpful with ideas and everything you could possibly imagine to make an event great. She was so impressive even personally turning up to our country location to deliver something we had left behind and knowing how knackered we would be afterwards gave us a relaxed return time the Monday after. I genuinely recommend these guys and even if I moved to Eketahuna I would come back to them!!".
Auckland West Branch

"Hi Antony - I wanted to let you know that Justin and the crew did a fantastic job yesterday setting up the Marque for our wedding reception. Many thanks".
Warkworth Branch

"Lovely staff here, friendly organised establishment".
Wellington Branch

"Excellent service and no issues on what I needed, great price and Matt was awesome, highly recommended".
Auckland Central Branch

"Was extremely impressed with the service, they went above and beyond to supply us with wine glasses for our event in Auckland. I can't make a high enough recommendation, we won't be using anyone else for future events - thank you very much!".
Auckland Central Branch

"Superb friendly and prompt service. These guys don't hire gear: they solve problems. Wouldn't go anywhere else".
Auckland East/South Branch

"Really appreciate the service and support you and the team at Carlton East provide to meet our often very short notice requirements!".
Auckland West Branch

"I had awesome service from Travis here. Great communication and followed through with promises. All round exceptional service".
Hamilton Branch

"Hired BBQ for sons 21st, reasonable price for whole weekend. Excellent customer services".
Auckland East/South Branch

"Thanks for the fabulous service".
Warkworth Branch

"Thank you Jacquie.

We had a lovely day, and the easy-up gave us huge peace of mind, whatever the weather was going to throw at us.

Thanks for the efficient set up and take down too. I would be happy to recommend you".
Warkworth Branch

"Completely recommend Carlton Party Hire Warkworth, great reception and awesome service, thanks heaps".
Auckland North Shore Branch

"Thanks Bevan, our party was amazing and your companies service was above and beyond".
Auckland West Branch

"Hi Travis,

Your service by email as well as the delivery and the pick up of the tables and chairs was great. Everything was nice and easy.

Thanks heaps!".
Auckland West Branch

"Hey Travis,

Thanks very much. I appreciate your amazing service and communication throughout.

Shame we didn't spend more money with you but you're top of the list for next time".
Auckland North Branch

"Fantastic Service/knowledge/gear from North Shore Carlton Party Hire. Our event needed finishing touches and with a day's notice the team were able to guide us in the right direction. They were realistic and honest with my expectations and over delivered on the whole front. The baby shower was a great success and we had many compliments on our set up. Thanks so much once again!!! You are absolutely fantastic!".
Auckland East/South Branch

"Hi Ash, thank you sincerely for your honesty and for the prompt refund, very much appreciated (client accidently paid twice). We will always recommend Carlton Party Hire for your excellent service".

Auckland West Branch

"Thanks so much for the quick turnaround Travis! Your delivery guys were fantastic – what a great team you have".
Auckland East/South Branch

Every year our Auckland East/South branch install the council owned marquees plus deliver chairs to various East & South Auckland ANZAC sites. This year they supplied to the Stockade Hill Dawn Commemoration Service and the Mangere Mountain Memorial Hall. They also supplied chairs to the Papatoetoe RSA who used them at the RSA and the Manukau Memorial Garden. The following comments were well earned from the council:

"I would like to say a huge thank you for making ANZCA day so special for the community and the veterans, we truly appreciate all the support! Thank you for all that you did on ANZAC Day and the days leading up to it".

Afreen M, Event Organiser, Auckland Council • April 2022
Wellington Branch

"Lovely Staff. Amazing range of equipment and services. Friendly, helpful, and informative on their complete range of products".
Auckland Central Branch

"Thanks Stu,

A big thank you to Ra-ina, she was awesome to deal with.


Cheers".
Auckland East/South Branch

"Hi Ash, thanks very much. Can I just say, the service from Carlton through multiple changes to our order over the past 18 months has been amazing. Absolutely could not fault you guys. So, thanks a lot, we will definitely be hiring from you again in the future!".
Warkworth/Silverdale Branch

"We managed to easily order what we needed. They even got in items they didn't have. Conveniently delivered the day before our function and collected the day after".
Auckland Central Branch

"Kia ora Stu, I asked Ra-ina for your email so I could let you know how fantastic she is to deal with. She is fast, efficient, friendly, and helpful - a dream combination with my recent hire. I will be back and let others know of how easy she made it for me and was a pleasure to deal with! I hope she is appreciated & valued. Malo 'aupito".
Auckland West Branch

"Very friendly and helpful staff. Had everything I needed".

Auckland North Shore Branch

"A big thanks to Auckland North Shore branch for the hassle-free marquee delivery and setup. We would especially like to thank the guys who did the pack up and pick up. We were out of Auckland that day and had a distressed call from my daughter who discovered on her way to catch the bus, that the neighbour's dog had got into a bag of rubbish. She was going to deal with it when she got home from work as could not miss her bus. However, it seems that your guys cleaned it up, definitely beyond their duties and our expectations. So please pass on to them our thanks, too often people are quick to complain but good work is often not recognised in any manner. We will definitely be recommending your service to others, especially the good ethics shown by your workers. Regards K & J".
Auckland Central Branch Heroes

We offer not just great service but a great team of people who go above and beyond. Thank you to Helen for letting us know about the good deed she witnessed from our team.

"I want to give some amazing feedback. I witnessed two of your guys potentially save someone's life on the 25th of January. An Elderly man was driving his mobility scooter the wrong way down the Queenstown Road motorway exit, (Hillsborough, Auckland) towards the oncoming traffic on the very busy motorway. He was nearly hit by traffic as he approached the motorway. Your guys pulled over in the truck and leaped out to help him to safety. An amazing act of kindness and of helping an elderly man who was very lost and disorientated. Thank you". We are incredibly proud of Bailey & Jono from our Auckland Central branch for taking the time to help someone clearly in need!
Auckland North Branch

"Good morning Bevan and Barn, thanks so much for all your help with the party equipment, the event went really well. Thanks to Barn for all her advice on what to get, the bar leaners were brilliant as was the game! We look forward to booking in for the next 21st birthday party in a couple of years. Just want to add too, what an absolute credit to the business George, Anthony and Leon were. A great bunch and fantastic to have on site. All the best for the year ahead and have a great week. Mike and Hilary"
Do you have some great feedback about one of our stores or team members? We would love to hear about it.

Email your feedback to admin@carltonpartyhire.co.nz
Thank you so much for helping us with the event for Taste of Auckland. Your team are so easy and friendly to deal with. Fab service, good quality and awesome responsiveness.
Rob Elliot

Lemongrass Productions